Solar cooking: better for the environment,
health and the purse
More than 2 billion people worldwide still cook on wood or charcoal, often on a 'three stone' fire, an inefficient way of cooking that is also very bad for the environment and health. It leads to increasing deforestation and very high CO 2 emissions. Indeed, every year about four million people, in particular women and children, die from lung diseases related to cooking on a wood fire.
The Solar Cooking KoZon foundation's mission is to reduce the use of wood and charcoal as fuel for cooking by using the sun as a source of energy. Different types of solar cookers exist for this purpose.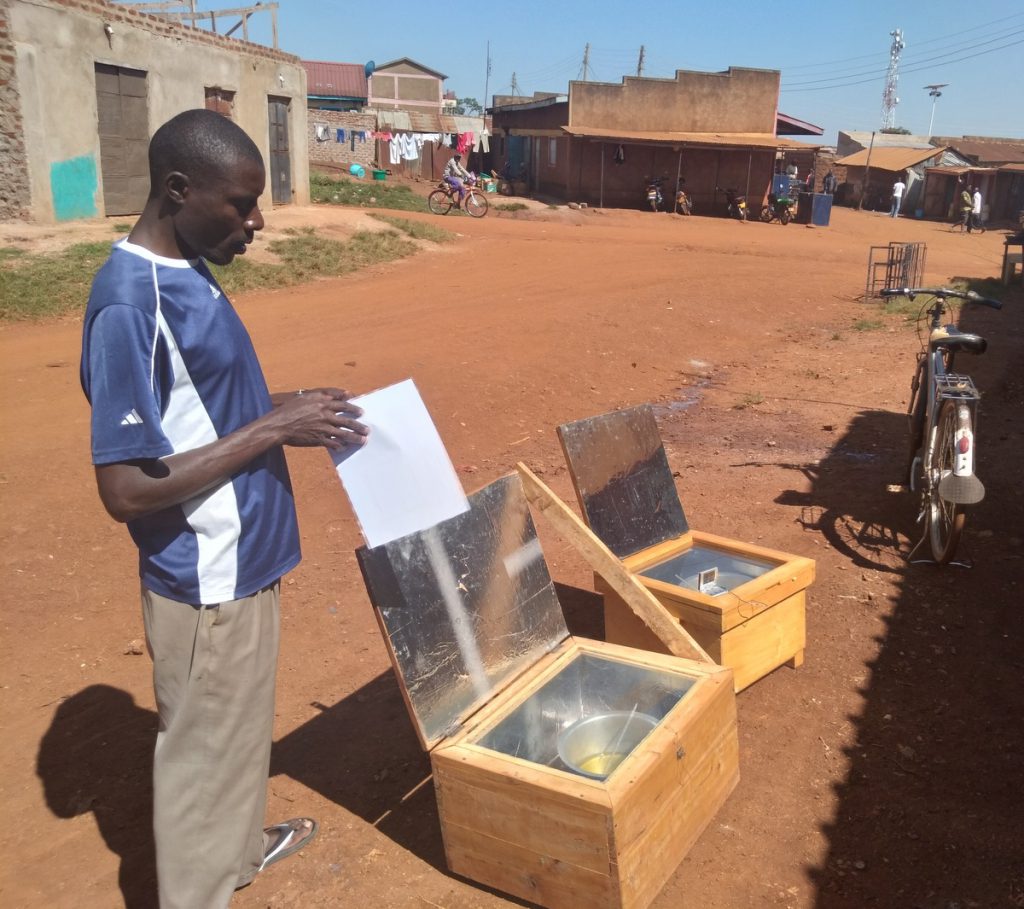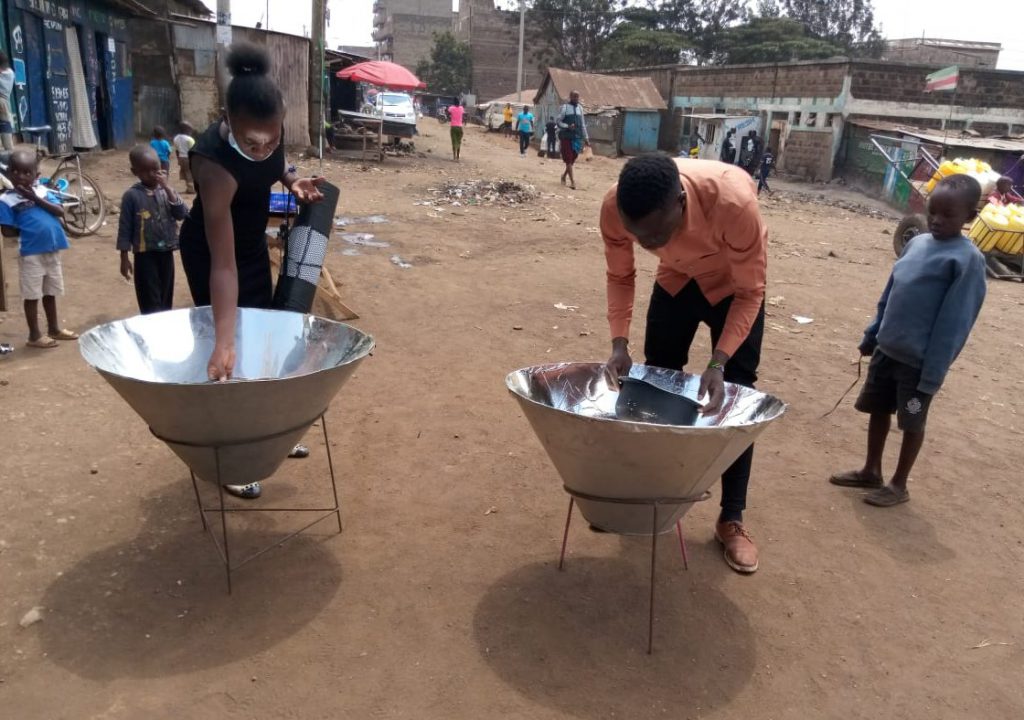 In many countries in Africa the sun shines at least half the time, sufficient for solar cooking. At times when there is not enough sun, wood- saving ovens can be used. Depending on their quality, these ovens reduce the use of wood or charcoal by 30% to even 70%. Moreover, food can continue to cook or be kept warm in hay baskets instead of on a fire. The baskets are made by women, providing them with an income.
In those areas where wood is still gathered, women and girls lose a lot of time. Also, in Africa, when wood (or charcoal) has to be bought, costs often reach 20 – 30% of the family income. And these costs increase every year. Integrated solar cooking, a combination of the use of solar cookers, hay baskets and wood-saving ovens, enables families to save at least half of the costs needed for cooking. In Kenya, this means a saving of €15-20 per month on a monthly income of €100-150 for an average family.
Solar Cooking KoZon Foundation supports people and groups in their own regions in East and West Africa with advice and money in order to provide information about integrated solar cooking and to ensure that solar cookers, hay baskets and wood-saving ovens are made available and can be purchased.
This has resulted in thousands of households adopting this new way of cooking, thus saving time and money. They can spend these savings on other things, such as education for children or creating a small business. In a number of cases it has also led to small businesses specialised in integrated solar cooking, with corresponding employment opportunities. Further information can be found in the newsletters below and elsewhere on the website.
Would you like to contribute to our work? Please click here.
You can now download our latest newsletter with many updates about our activities the last year.
Recently our partner in Nairobi, Samuel Odhiambo of Asulma Centre developed in collaboration with Henk Blok from SCK a conical solar, which has a large cooking power and is relatively cheap. It consists of a piece of iron bent into a conical shape, which is covered at the inside by reflecting aluminium foil. Inside the…
Details
You can now download our latest newsletter with many updates about our activities the last year.